The Shifting Winds Ensemble is a chamber music group of five musicians from the Portland and Mid-Coast area of Maine. Primarily configured as a classical woodwind quintet the group also performs with various instrumental combinations as a quartet, trio or duet.

In addition to the traditional chamber music repertoire the ensemble plays a wide range of popular and seasonal music, including pieces written or arranged specifically for the group by our resident composer and horn player Denis Drobinski.

The Shifting Winds Ensemble performs occasional public concerts and is also available to provide music at private functions. Recent engagements have included performances at the Portland Museum of Art, the Press Hotel and McAuley High School.

To inquire about performances email shiftingwindsensemble@gmail.com or contact any player.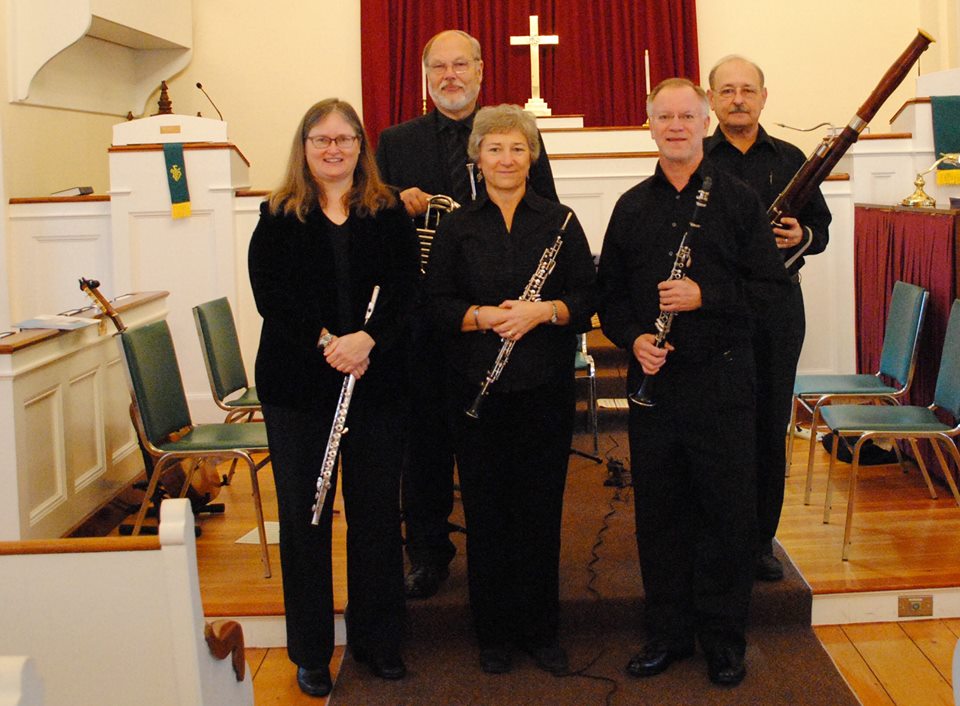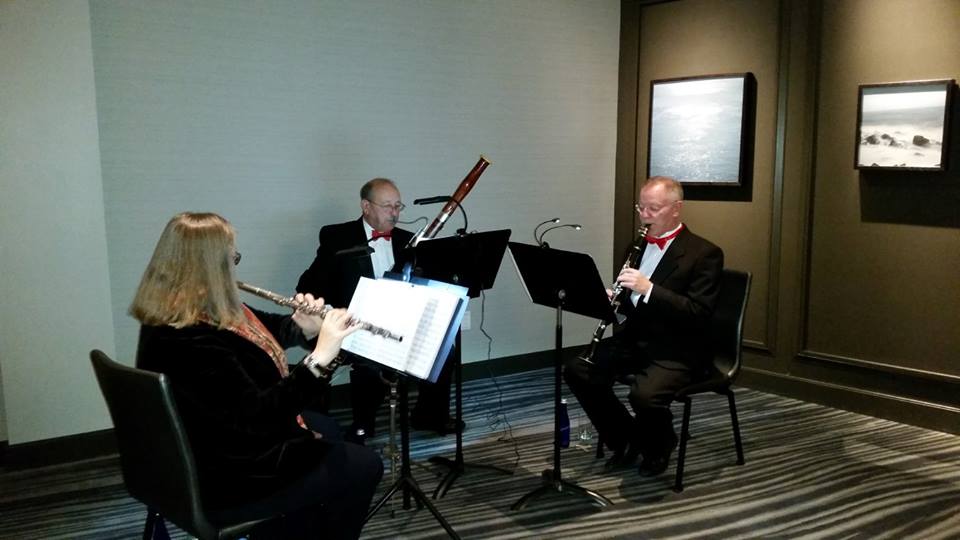 Kris Taylor is a flute teacher and performer. In addition to Shifting Winds Ensemble, she's part of Blue Skies Ensemble, which is a flute and cello duo, a flute and guitar duo, and other groups. She teaches private flute lessons out of her home in Cape Elizabeth. Kris also has a boutique gardening business based in Cape Elizabeth, and enjoys designing gardens for her clients.When she doesn't have a flute in her hands she keeps busy with her own garden, kayak, hiking boots, and a ukulele.

Kristen Fox is a freelance oboist and private oboe teacher.  She has been principal oboist with the Midcoast Symphony Orchestra for almost 25 years.  She also plays in 2 woodwind quintets and has taken a jazz improvisation class for fun at 317 Main Music School.  During the day, she teaches 2nd grade at Reiche Elementary School in Portland.  She lives in Falmouth with her husband John, her cat, and six chickens.

David Collier, clarinet, is a music educator who hails from Buffalo, NY, where he received his degrees in Music Education and Performance. He presently teaches part-time at an elementary school in Portland and teaches flute, clarinet and saxophone at his studio in Topsham, as well as free-lancing around Maine.

Denis Drobinski has a Master's degree in voice but since retiring has returned to his instrumental roots, playing french horn and classical guitar. He also directs the South Freeport UCC choirs and the well known a cappella quartet "Women of Note".  His greatest ambition, though, is to achieve global recognition and fame as a candlepin bowler.

Tony DeBruyn plays bassoon with the Shifting Winds Ensemble, clarinet with the Coastal Winds community band and occasionally with other  local groups.  Over the years he has performed on bassoon, clarinet, flute and saxophone with regional symphony orchestras, pit orchestras and dance bands in West Virginia, North Carolina and Massachusetts.  Tony is a retired Information Technology professional who now spends his time doing volunteer work, playing music, enjoying Maine and also learning jazz improvization at 317 Main.